Services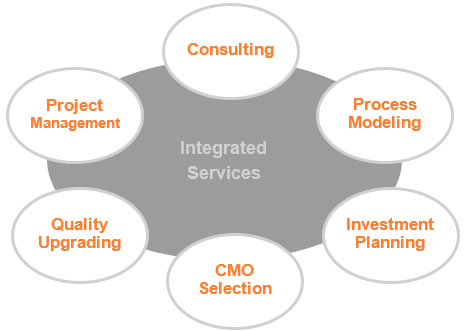 Manufacturing Strategy Development
Developing a manufacturing strategy requires careful consideration of "everything" that can impact the size of facilities and required capacity output over time. We enable you to plan, develop, evaluate and implement a modern and cost effective manufacturing strategy.
Project-Management as Owner's Agent
We act as Owner's Agent/Project Manager during major facility and manufacturing development projects. We are part of your team.
Practical Supply Chain
We improve global supply systems through well-established operational methodologies. We provide timely help for corporate supply urgencies.
Design Built
We deliver design built services thru our partner companies.